NASA Earth Observatory's posts - Spanish uPOST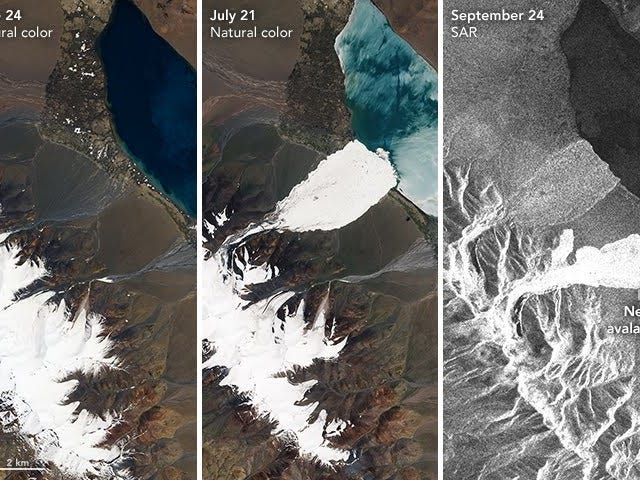 Enormous, Mysterious Ice Avalanches Strike Tibet
When the first deadly avalanche struck the Aru Range in Tibet on July 17th, scientists were puzzled. But when a second enormous ice slide occurred just a few kilometers south and two months later, they were shocked.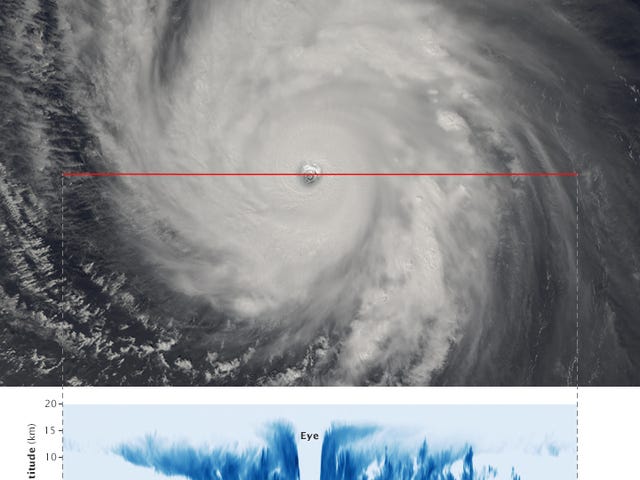 A Rare Glimpse Into the Eye of Typhoon Dolphin
To remote sensing scientists, peering directly into the eye of a tropical storm is like hitting a hole in one. That's exactly what NASA's CloudSat satellite did on May 16th, completing a stunning overpass of Typhoon Dolphin as the category 4 storm churned across the west Pacific.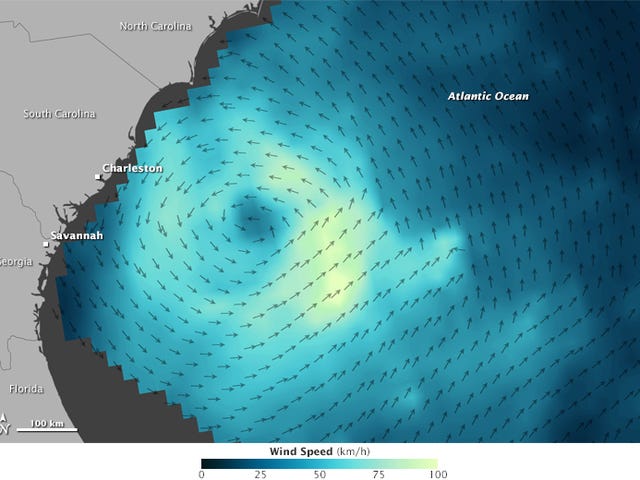 New Earth-Orbiting Microwave Gun is Making Killer Maps of Wind Dynamics
On May 10th, tropical storm Ana—the first named storm of this year's North Atlantic hurricane season—made landfall along the Carolina coast. NASA scientists took the opportunity to observe the storm's wind dynamics with one of their newest toys and produced this spectacular wind map while they were at it.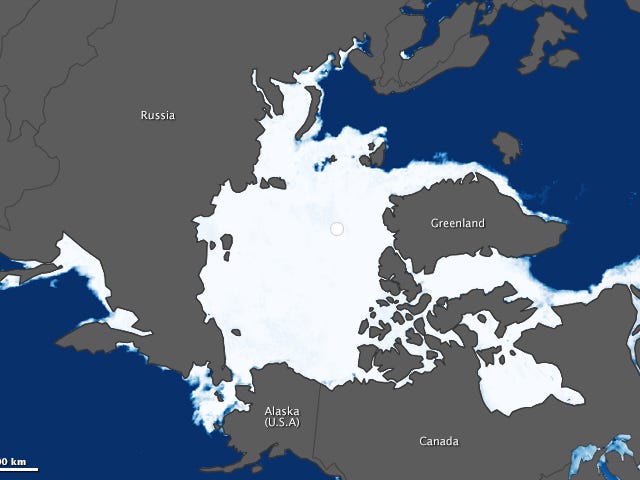 Arctic Sea Ice Hit a Forty-Year Low This Winter
The National Snow and Ice Data Center has just released the results of its latest analysis of Arctic sea ice. Surprise—the prognosis is not good. The maximum extent of Arctic sea ice occurred early this year, and, at 5.61 million square miles, was the smallest in four decades.