Hall of presidents's posts - Spanish uPOST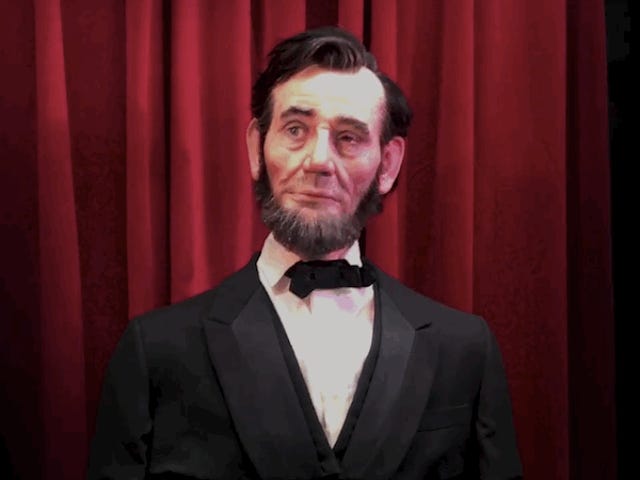 The Most Realistic Robo-Lincoln Yet Proves the Future Is Going to Be Weird as Hell
Honest Abe is lying about being human. The people who handle Walt Disney World's Animatronics have built an all new, slightly frightening Lincoln that makes the perfect facial expressions for reacting to the upcoming talking Trump in the Hall of Presidents.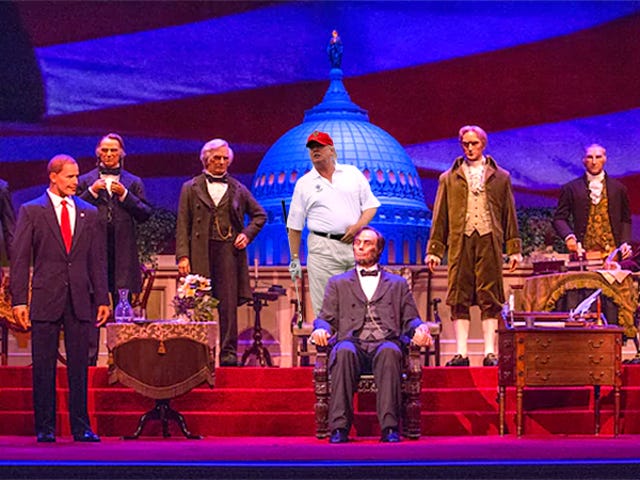 Disney Says President Trump Will Speak at the Hall of Presidents, Contradicting Earlier Reports [Updated]
When President Trump was elected, many wondered what would happen with Walt Disney World's Hall of Presidents attraction in Florida. Back in May, Motherboard reported that the new robo-Trump would break tradition and might not speak at all. But Disney announced yesterday that President Trump will indeed speak when the…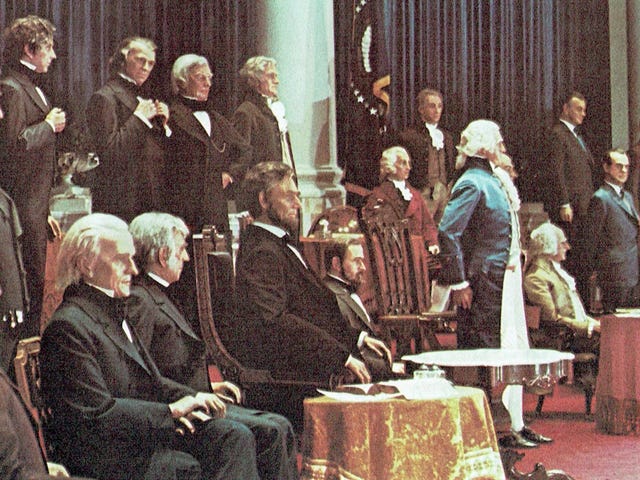 Disney World's Hall of Presidents Will Be Shut Down in January to Install Robot Trump or Robot Hillary
When our family visited Disney World in the 1990s, my parents always insisted that we visit the Hall of Presidents for a little "education" on our vacation. The attraction is a stage show with audio-animatronic presidents, and every time this great country of ours gets a new president, the show gets a new robot. Well,…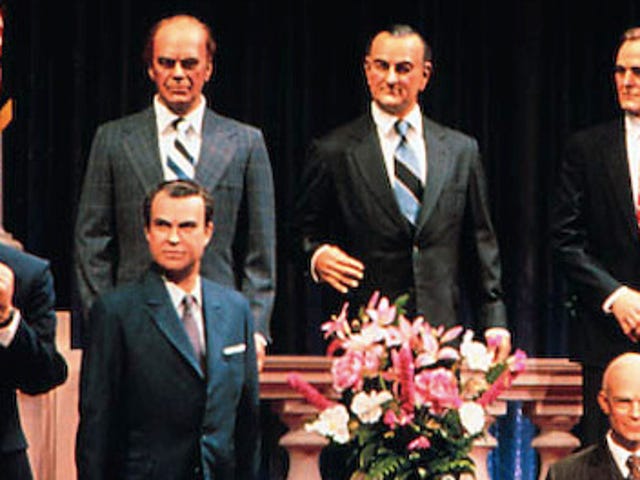 A bountiful Ascendancy IV of the Venerated Cyber-Executives to you!
Felicisalutes, citizens! While you're out crisping in the solar wastes, playing Beach Bunker Bingo, and writing angry letters to the SyFy network for dissing Rod Serling, we here at io9 will be paying tribute to our undying robot president masters.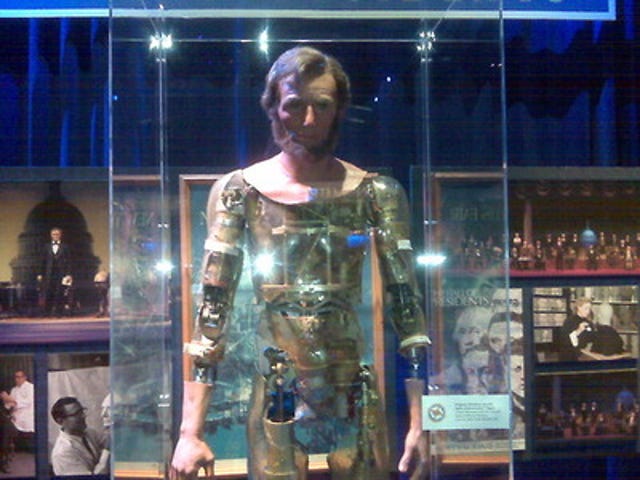 Robo-Lincoln Wants to Terminate John Wilkes Booth with Extreme Prejudice
The D23 Expo is a Disney fan event, apparently, and at it was displayed a robotic Honest Abe from the Hall of Presidents. And man, without his clothes he looks intimidating as hell. [Paul Scheer]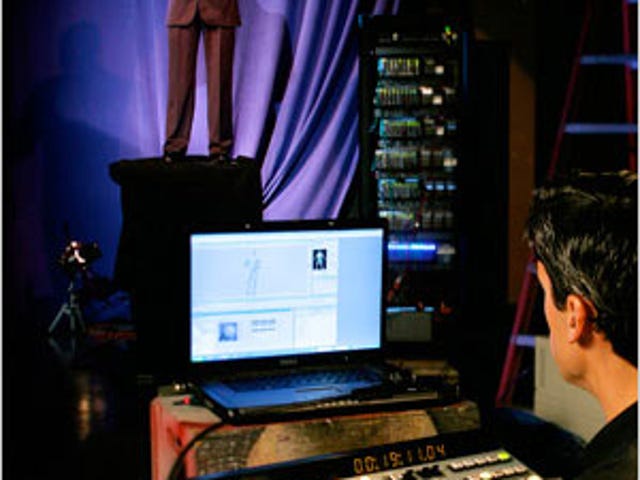 'Robobama' Gets Prepped for July 4th Debut at Disney World
Disney technicians are hard at work on an incredibly-lifelike robotic version of President Obama. Dick Cheney is reportedly working on a virus to cause the robot to fail.