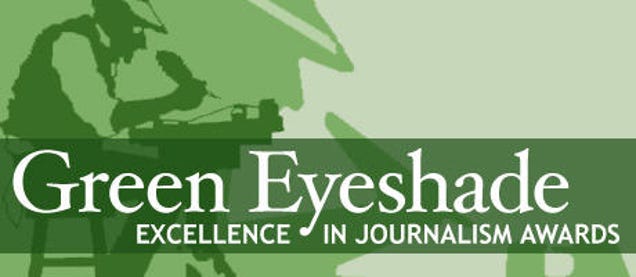 La semana pasada, el capítulo sur de la Sociedad de Periodistas Profesionales anunció a los ganadores de la 67ª edición anual de los Premios Green Eyeshade . FUSION barrió el primer, segundo y tercer lugar en la categoría de documentales / televisión.

El equipo de "The Naked Truth" fue reconocido con el premio al primer lugar por su documental " Undocumented on Campus ". El equipo también se llevó a casa el premio del segundo lugar por su informe especial " The Naked Truth: Standing Rock ".
El equipo de producción ambiental de la red fue galardonado con el premio al tercer lugar por su especial "98% Human". FUSION también recibió un tercer lugar en la categoría de videografía / en línea o televisión por "Más audaz".
Los Premios Green Eyeshade son el concurso regional de periodismo más antiguo del país. Desde 1950, The Green Eyeshades ha reconocido al mejor periodismo en el sureste de los Estados Unidos, que ahora incluye publicaciones impresas, televisión, radio y en línea.